YoY®-Analytics Customer Journey Dashboard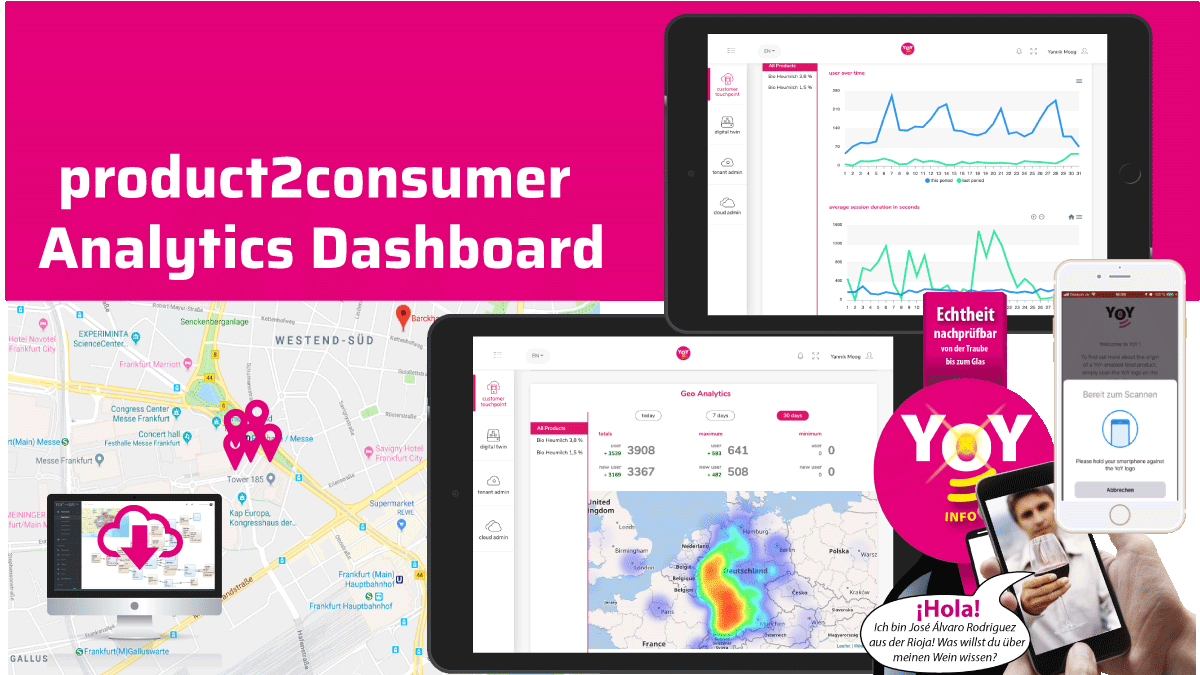 What is the challenge?
Information about customers is becoming increasingly important - and yet it is missing in many companies. Only those who not only know their customers but also understand them will be able to make them the right offers in the future.
Companies want to know when their products are bought, who the consumers are, how they use the products and what strengths and weaknesses the customers recognise.
Companies need an overview of the entire customer journey, digitally of course and in real time.
Compatibility with the YoY®-Plattform
YoY® offers the most advanced customer journey analysis on the market. The YoY® BrandUX app provides the relevant data: Who buys your products, where and at what time? What happens after the purchase?
The clear analytics dashboard receives the information in real time and processes it perfectly.
The insights gained in this way enable constant optimisation of the products and the marketing approach to your consumers.
Compatibility with the YoY®-Plattform
YoY® Analytics Customer Journey Dashboard is a standard module of the YoY® Product2Consumer Digital Marketing Channel & Consumer Touchpoint.
The dashboard is assigned to the YoY® BrandUX app. It provides all the data that can then be analysed in the dashboard.
Both Building Blocks are part of the YoY® cosmos: Taken together, the YoY® platform creates the vision of the Intelligent Enterprise. All data is available for AI analyses and forecasts.
Area Relevance

What relevance does the Building Block Module develop for the individual divisions?
Supply Chain Management
100%
CSR - Corporate Social Responsibilty
33%
Quality Management and Assurance
75%
Strategic IT & Digitalisation
25%
Procurement Management
75%
Corporate-Strategy CEO
20%