YoY®-Digital Identity - Anti-Counterfeit & Brand Protection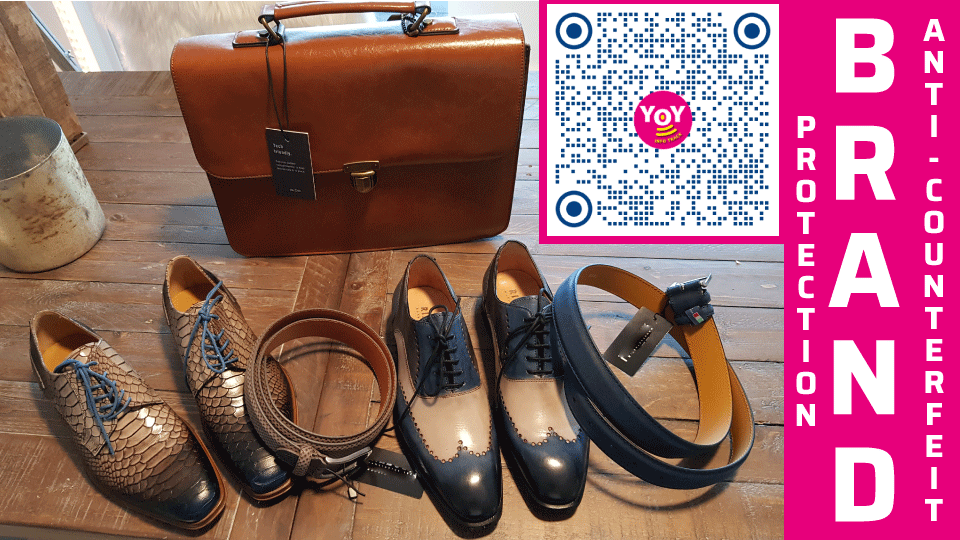 What is the challenge?
YoY® Anti Counterfeit: More than just anti-counterfeit software
Whether it's high-quality spirits, fine wines or other valuable goods: the refilling of original packaging or bottles with inferior contents by organised counterfeiters endangers the experience and safety of your customers and thus also your brand value!
What is special?

Prevent refilling: Opening a bottle or packaging without leaving any trace of tampering is no longer a challenge for professional counterfeiters. It is therefore necessary to prove beyond doubt that a package was opened for the first time. The YoY® Originality Seal is a combination of unalterable physical features and NFC and blockchain technology, thus ensuring 100% authenticity for your customers.
Originality check via smartphone: But even physical features, no matter how individual, can be imitated. Your customers can only have absolute security if these individual features have been documented beyond doubt for each bottle. Your customers can easily check themselves via their smartphone whether the physical features actually match the corresponding bottle.
Customer engagement: Use the direct access you have gained to your customers for further interactions. Bidirectional communication channels, loyalty programmes or brand stories are just a few of the unlimited possibilities for customer engagement.
Analysis data and statistics: You also have the option of visualising the distribution of your products along with relevant information about the actors involved all over the world.
Compatibility with the YoY®-Plattform
With the YoY® Digital Twin concept, a digital twin can be created for each physical end product, which includes all parameters for the genesis of the product. This means that each bottle is already individually identified. This is also the basis for labelling the products for YoY® Anti Counterfeiting (it does not matter whether you already use the entire YoY® Digital Twin or only require the functionalities of YoY® Anti Counterfeiting.
The YoY® Product2Consumer Digital Marketing Channel & Consumer Touchpoint content management system is available to you for designing the (web) app. This also applies to additional functionalities (e.g. loyalty programmes).
For analysis purposes, we provide you with our YoY® Analytics Dashboard.
Video: YoY®-Digital Identity - Anti-Counterfeit & Brand Protection
Area Relevance

What relevance does the Building Block Module develop for the individual divisions?
Supply Chain Management
100%
CSR - Corporate Social Responsibilty
33%
Quality Management and Assurance
75%
Strategic IT & Digitalisation
25%
Procurement Management
75%
Corporate-Strategy CEO
20%