You want your Brand to be the Benchmark in F&B?
Start basic, grow big at your Speed and Capabilities, develop Industry leading Sophistication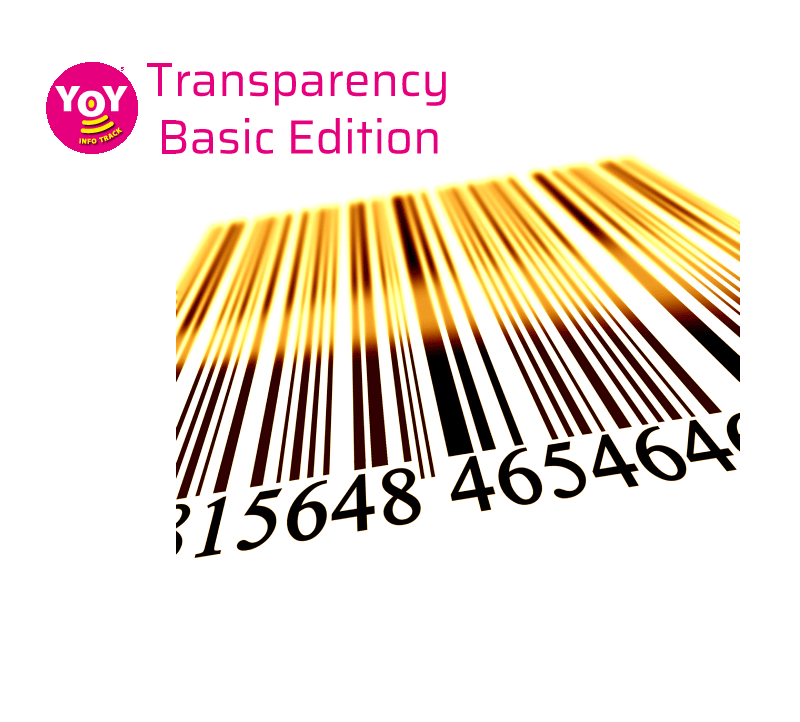 YoY®-Transparency Basic Edition
Could be the right One to start with
Nowadays, a basic level of transparency can be seen as a hygienic factor in any food-brand strategy. To quickly cope with these market requirements and to find access to the subject, this could be the right solution level start with.
Static Serialization, no need for Back-end Integration
This is a low cost, little effort option. In order to get this level up and running, static serialization (barcode or static QR-code) can be used and no back end integration is needed. It secures basic transparency for the consumer, builds trust and is a foundation for customer engagement and improved user experience.
YoY®-Digital Food-Transparency-Label & Consumer Touch-Point

Fetch, engage and inspire your consumers where they are anyway!
This might be the most sophisticated kind of Digital Marketing Tool for food products one can find on the market.
Create your meaningful Digital TouchPoint
Find your consumers where they are, at their smart phone. But not only sometime, no! Engage, inspire and build trust at the most important touchpoints of your customers journeys. Use this touchpoint as the nucleus of your digital marketing initiatives!
Where and when else?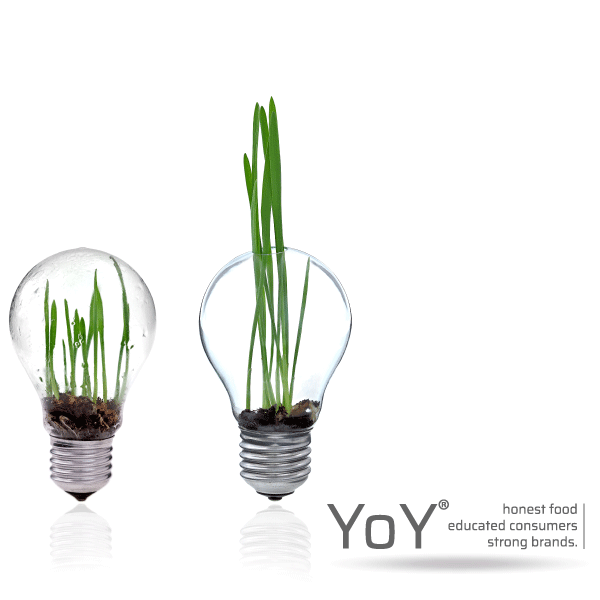 YoY®-Future Planet Edition
Not only defend, boost the Reputation of your Food Company
It is not the question whether or not, it is a question of sooner or later: Sustainabilty, climate change, animal wellfare and many other values have moved on top of the agenda of the modern consumer.
The reputation of the food industry is at stake.
A new Class of Corporate Social Responsibilty Marketing has been created
Based on our YoY®-technology, production lot related realtime ecobalancing, tracked along the full genealogy of a food product will be possible. Guess what kind of superior communication strategy can build on this.
We deliver strategy and execution.